Introduction - Dr Wajahat Bokhari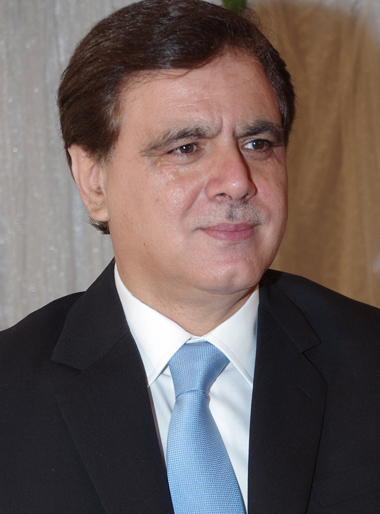 Dr. Wajahat Bokhari graduated from Army Medical College in 1982 did his post-graduation in Internal Medicine in 1986 served as a Medical Specialist/Physician for 10 year in different Hospitals in Pakistan and abroad. He shifted to healthcare management in 1996 and has served on various senior executive positions, his last job in Army was commanding officer of CMH. He took early retirement from army in 2000 and joined Fatima Memorial Hospital College of Medicine and Dentistry in its initial planning Phase. He played a key role in the establishment of this Medical and Dental College and served for a decade as Vice Principal of Medical and Dental College and as founding Director of FMH Institute of Allied Health Sciences. He is founding chairman of Global consultants and has the honour of being the only Pakistani to have established 8 Medical Colleges, 2 Dental Colleges, 5 Teaching Hospitals, 2 Institute of Allied Health Sciences and 2 Nursing Colleges in Pakistan in last 15 years.
Provided Consultancy from the beginning of these project till they became fully operational. All of these projects were completed in a record time of less than one year.
Dr. Wajahat Bokhari joined Rashid Latif Medical College and Arif Memorial Hospital in Jan 2011 as Chief of Operations and Director Projects though he was involved as a consultant from the very beginning of this project. He has resolved to make RLMC one of the leading medical college in Pakistan and Arif Memorial Hospital one of the best teaching hospital in Pakistan.
As director projects he along with other team members have also established the following institutes in last 4 years:

RL School of Nursing
Arif Memorial Paramedical College
RL College of Pharmacy
RL Institute of Allied Health Sciences