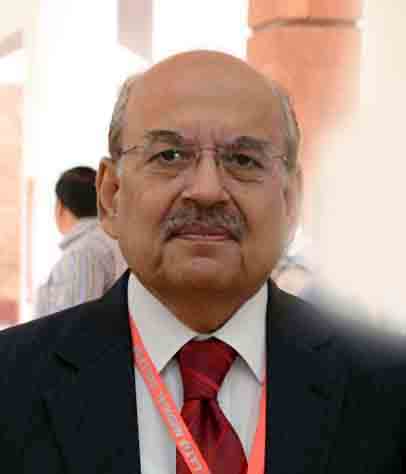 Professor Farrukh Zaman graduated from Nishtar Medical College, Multan in 1971 and due to war joined Pakistan Army Medical Corps. Passed FCPS in OBGYN in 1979 and became Assistant Professor at King Edward Medical College in 1981. Later he served as Associate Professor at Allama Iqbal Medical College and as Professor at Postgraduate Medical Institute and Services Institute of Medical Sciences, Lahore. He retired from government service in 2009 as Principal Postgraduate Medical Institute, Lahore.
He was conferred Fellowship of Bangladesh College of Physicians & Surgeons in 2002 and Fellowship of Royal College of Obstetricians & Gynaecologists in 2003.
He served as a member of the Council of College of Physicians & Surgeons Pakistan from 1988 to 2010 and also served two terms as Vice-President of CPSP.
He was member of the team that delivered the first test tube baby of Pakistan and also member of the FIGO's Projects in Pakistan related to Maternal Health and Women's Sexual and Reproductive health. Besides Pakistan, he has been examiner for postgraduate qualifications of Bangladesh and Saudi Arabia.
Professor Farrukh Zaman has been the President of Society of Obstetricians & Gynaecologists of Pakistan and President of South Asian Federation of Obstetrics & Gynaecology. He has served as Member Executive Board, International Federation of Obstetrics & Gynaecology, where he is now the Chair of Audit and Finance Committee.Currently he is serving as Director, Rashid Latif Medical College, Lahore.